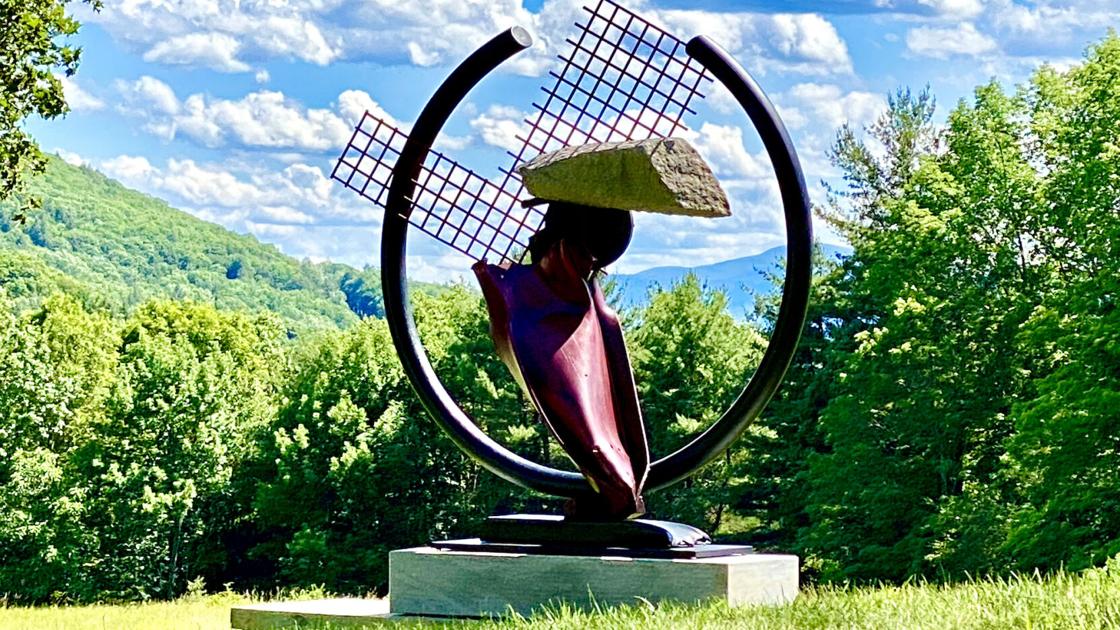 5 outdoor sculpture shows you shouldn't miss before you leave the Berkshires | Arts-theater
After a summer of openings, picnics on Tanglewood Lawn, theater nights and al fresco dining, a stroll through one of the many outdoor sculpture shows featured in the Berkshires may be the right activity. to help you relax and unwind in the fall. .
But don't wait too long to see them, as many of them will be gone by mid-October.
Please check with each site for their current COVID-19 security protocols before visiting.
---
'SculptureNow' at the Mont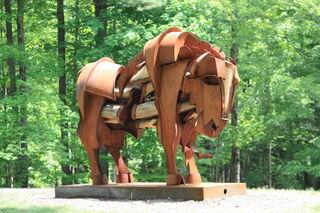 "Art plus nature equals SculptureNow at the Mount," said Ann Jon, director of SculptureNow, in a statement on the exhibit.
"SculptureNow" at The Mount features 30 large-scale outdoor sculptures by national and international artists. The sculptures were inspired by a range of subjects and include interpretations of humans, animals and nature. Each sculpture is also amplified by the nature that surrounds it, whether it is a stream, an abundance of leaves or a ray of sunshine.
"Sculpture now"
Or: Le Mont, 2 rue Plunkett, Lenox
When: Until October 13.
Hours: Open daily from dawn to dusk, except early closing days, which can be found at edithwharton.org/calendar.
Admission: Self-guided tours are free. Guided tours by artists: $ 15, adults; $ 12, people aged 65 and over, children aged 11 to 18 and educational groups. Pre-registration is required for artist tours on September 15 and October 10. Entrance to The Mount is not included.
Information: sculpturenow.org
All the sculptures are outside on the lawns and wooden paths. Please dress appropriately. Interpretation equipment available on site.
---
"Tipping the Balance" in Chesterwood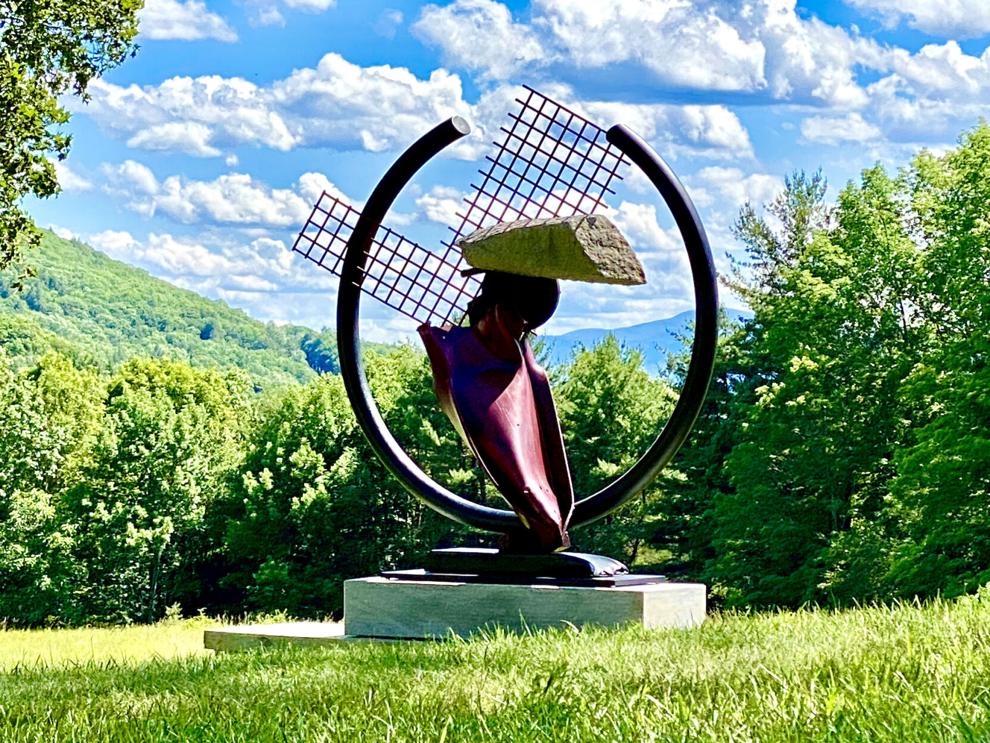 "Tipping the Balance: Contemporary Sculpture by John Van Alstine" in Chesterwood features the artist's abstract sculptures forged from steel and stone. Each sculpture is a balancing act that plays with natural forces, gravity and kinetic energy.
"My sculpture works on many levels and is open to a variety of interpretations," Van Alstine said of his work. "I believe its power is generated by the juxtaposition of unclean found objects, layers of association, symbolism and storytelling."
'Tipping the Balance: Contemporary Sculpture by John Van Alstine'
Or: Chesterwood, 4 Williamsville Road, Stockbridge
When: Until October 25.
Hours: 10 a.m. to 5 p.m., Thursday to Monday.
Admission: Timed tickets required. Land only: $ 10, adults; $ 5, National Trust for Historic Preservation members and youth, ages 13-21; $ 9 for seniors, $ 8 for the military; Free for Chesterwood members and children under 13. Collections, grounds and studio: $ 20 adult; $ 18 seniors, $ 15, military and veterans; $ 10, 13 to 21 and National Trust members; free for members and under 13s. Visit-show of historic landscapes and contemporary sculptures available on Sundays and the first Friday of the month at 3 p.m. Visit included in the ticket price.
Information: chesterwood.org
---
'Land of Enchantment' at the Norman Rockwell Museum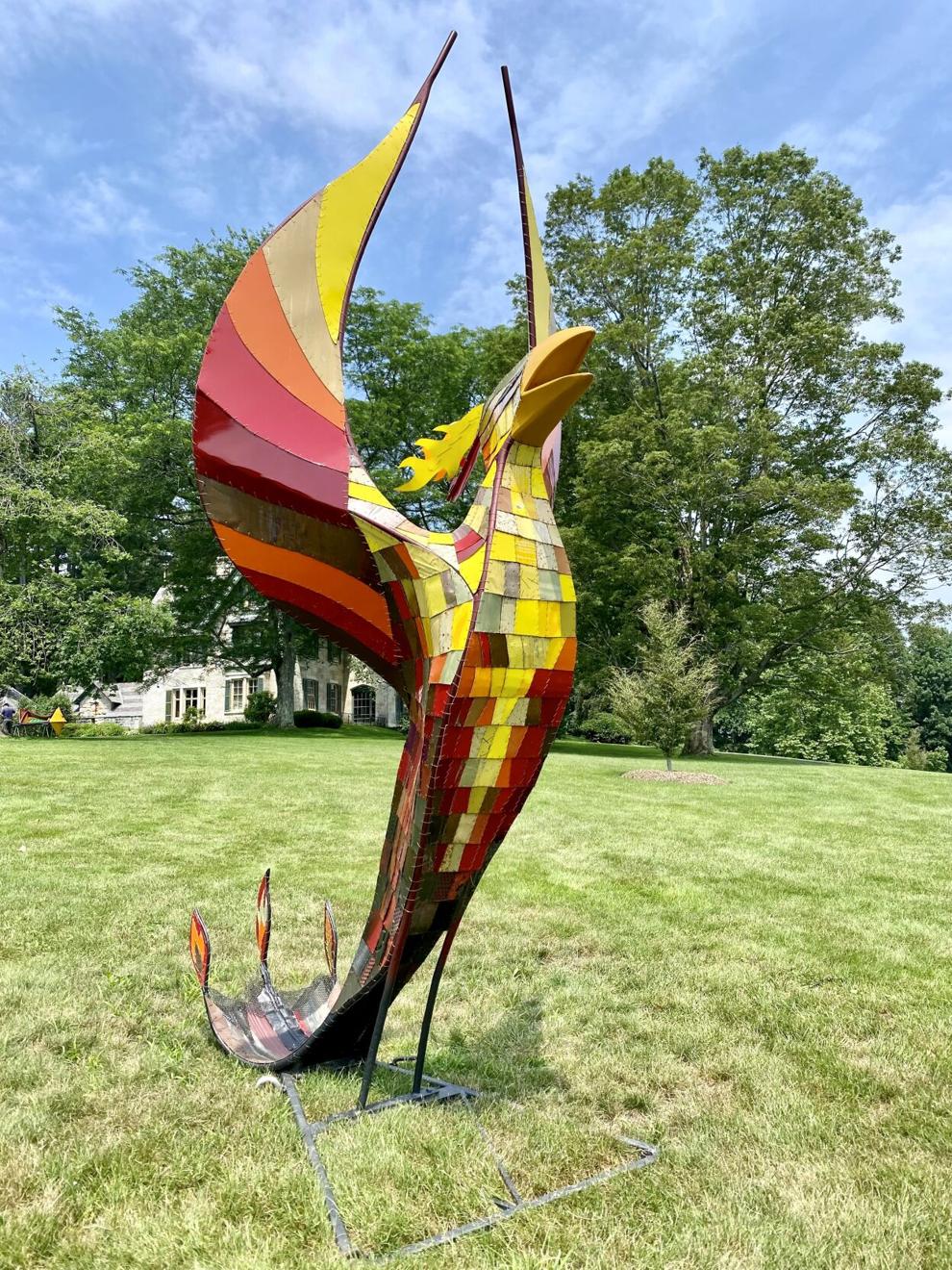 A phoenix rises from its ashes. A mystical cat stalks its prey. A dragon withers after being shot by an arrow. These life-size 3-dimensional sculptures, inspired by mythology, fairy tales and fantastic heroes and villains, are just a few of them on display at the Norman Rockwell Museum. The sculptures, spread across the museum's 36-acre campus, are part of a jury exhibit created to complement the museum's current exhibit "Enchanted: A History of Fantasy Illustration."
"This is a great opportunity for the museum to support our creative community," said Thomas Mesquita, curator of "Land of Enchantment". "It was an incredible exhibit to bring to life, and we are delighted to welcome visitors and families to explore the grounds in an exciting new way."
"Land of enchantment"
Or: Norman Rockwell Museum, 9 Glendale Road, Stockbridge
When: Until October 31.
Hours: 10 a.m. to 5 p.m. from Thursday to Tuesday.
Admission: Included with admission to the museum. $ 20, adults: $ 20, $ 18, seniors and veterans; $ 10, university students; Active military, children (18 and under): free; Seniors and Veterans: $ 18
Information: nrm.org
---
'Ground / work' at the Clark Art Institute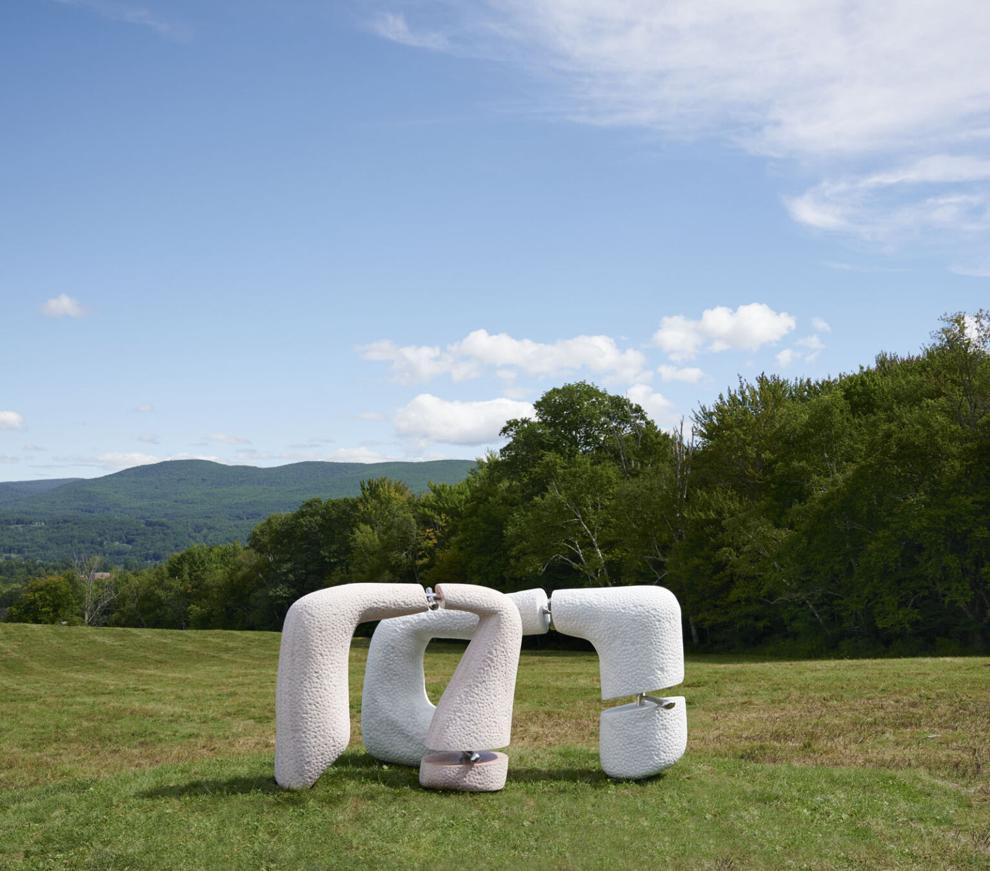 The Sterling and Francine Clark Art Institute's first outdoor sculpture exhibition, "Ground / work," features sculptures specially designed for the museum's 140-acre campus and interact with the nature around them. Opened in October 2020, the exhibition includes installations by international artists Kelly Akashi, Nairy Baghramian, Jennie C. Jones, Analia Saban, Haegue Yang and Eva LeWitt.
"What I love about this site is that when you walk into the path, when you look down, you can see some really hard lines of modernity. [museum] building, but there is also the horizon; there are the trees, "LeWitt said in a September 2020 interview with The Eagle. "There is a little bit of everything in equal quantities: the sky, the sun and the landscape. I wanted to put these pretty, stiff man-made materials in this landscape and see how the atmosphere would interact with them.
'Field / work'
Or: The Clark Art, 225 South St. Williamstown
When: Until October 17.
Hours: From dawn to dusk, every day. The museum is open from 10 a.m. to 5 p.m., Tuesday to Sunday. (Open 10 a.m. to 5 p.m., Monday, September 5.)
Admission: Access to the museum park is free. Entrance to the museum: $ 20; free for anyone 21 and under, students with valid ID and members.
Information: clarkart.edu/microsites/ground-work/exhibition
---
"Take Flight" at the Berkshire Botanical Garden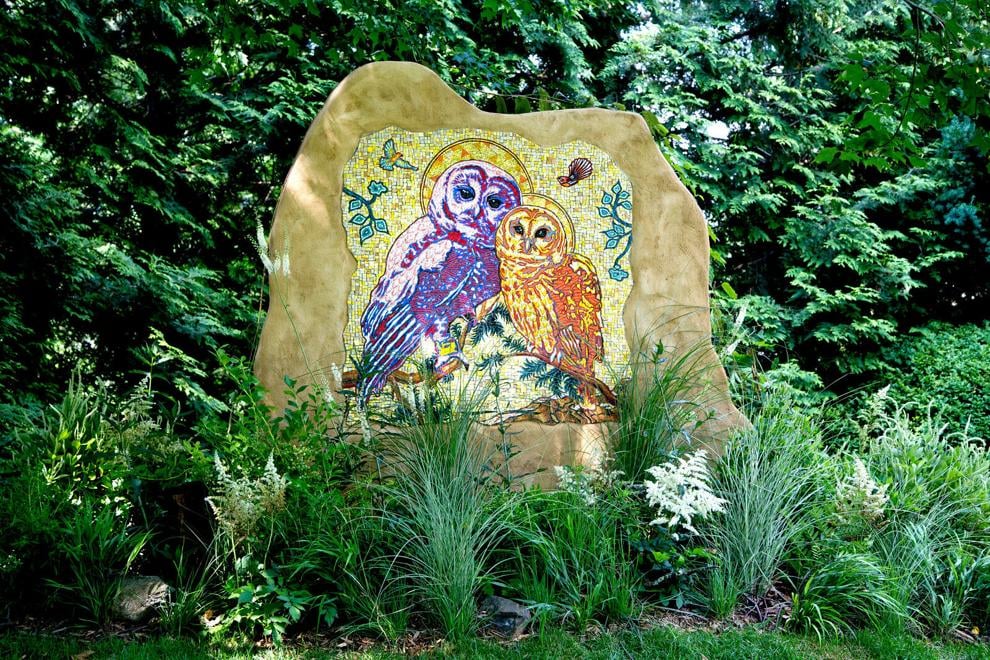 "Taking Flight", curated by acclaimed collector Beth Rudin DeWoody, features a collection of outdoor sculptures by emerging artists including Concha Martinez Barreto, Tracey Emin, Peter Gerakaris, Rachel Owens, Immi Storrs and Ian Swordy.
"The Garden's sculpture exhibition is inspired by birds and features six notable artists, each offering a unique expression of the 'Taking Flight' theme," said Robin Parow, Director of Marketing Communications. "The exhibition contains 10 sculptures that dive deeply into the meaning of take off, including atypical and thought-provoking examples."
'Take the plane'
Or: Berkshire Botanic Garden, 5 West Stockbridge Road, Stockbridge
When: Until October 31.
Hours: 9 a.m. to 5 p.m., every day.
Admission: $ 15; $ 14, seniors; free for members and children under 12. Free on Tuesday.
Information: berkshirebotanical.org