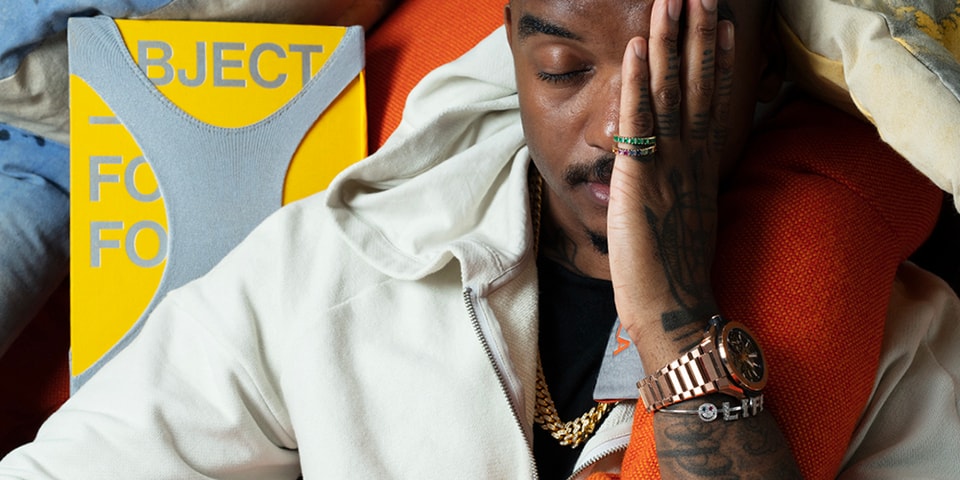 A look inside Samuel Ross's book, Object – Form. Form!
British artist, fashion designer and industrialist Samuel Ross is best known for his work under his A-COLD-WALL * label, but since the multi-hyphen unveiled SR_A (Samuel Ross & Associates) in 2019, there has been a shift in his practices, tapping into the "progressive study of designing and creating practical experiences" that dominates his work as part of the SR_A division. Now Ross – under the moniker SR_A – has released his first book, titled Object – Form. Form!.
The 457-page book feels more like an anthology of Ross's work, frequently touching on his artwork and studies in the worlds of fashion and design while focusing on A-COLD-WALL * and his shoes, clothing. and pre- Fall / Winter 2021 Lookbook.
In the "Contribution of the Zeitgeist – Art" section, sincere letters to Ross written by dear friends and collaborators such as Takashi Murakami, Virgil Abloh, Futura, Daniel Arsham, Hans Ulrich Obrist and many more can be found, each decorating these tracing paper-like pages that add a technical touch to the book – expected, given publishing's roots in A-COLD-WALL * and SR_A's design approach.
As we go along, Samuel Ross himself becomes the center of focus, with photographs mostly taken by Oliver Matich spanning dozens of pages. Here, design objects such as the "Signal 3" project appear alongside the notes of each work, giving us a deeper insight into Ross's fixation for the development of a futuristic language through furniture design, everything. by reflecting on the complex nature of the past and the future.
Again, another set of words comes from Nike Design Director John Hoke and Nike Global Senior Director of Influencer Marketing and Collaborations Fraser Cooke in the feature film "Contribution of the Zeitgeist – Design ", later leading to Ross, more focused on design. works such as his A-COLD-WALL * x Beats Studio 3 Wireless Prototype collaboration, the Nike x Concrete Objects study for the London Borough of Hackney and the ACW * team with RETROSUPERFUTURE.
The theme repeats itself before entering a new round of contributions from the fashion world including hearing Grace Wales Bonner, Jerry Lorenzo, Jefferson Hack, Ib Kamara and many more from various global publications, leading to new to a direction of his work in fashion.
Object – Form. Form! is essentially Ross's life's work, immortalized. Available in limited quantities – notably, "Edition Two" will be limited to just 70 signed pieces – the independently published, pressed and printed book in England is due out on October 7 through a range of exclusive partners including ICA Boston, the London Design Museum, and Selfridges.