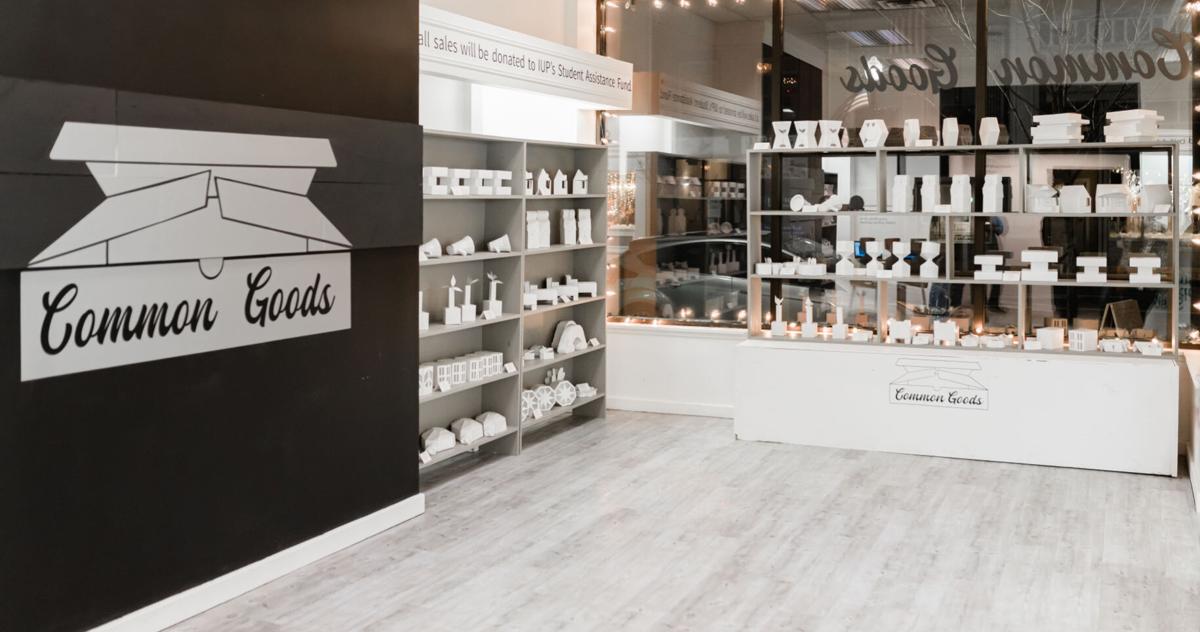 IUP 3D Art Students Offer Pop-Up Store to Benefit Free Indiana Library | Way of life
INDIANA – Sharon Massey and Sean Derry, art professors at Indiana University of Pennsylvania, organized 'Common Goods,' a pop-up store featuring laser-cut paper packaging from students in 3D design classes from Massey and Derry.
The pop-up store will be located in the Indiana Mall (2334 Oakland Ave.) in a vacant storefront across from a model train display and Claire's store from November 16-20.
The grand store opening celebration is November 16 from 5:30 p.m. to 7 p.m., with overtime on November 17 from 5:30 p.m. to 7 p.m., November 18 from 9 a.m. to noon, November 19 from 4 p.m. to 6 p.m. and November 20 from 10 a.m. to 2 p.m.
The project is designed to deliver things we need but can't buy, like kindness, health and rainbows, Massey and Derry said.
The packaging was designed by the students first as hand-cut paper prototypes which were then translated into digital files for reproduction. Each package is for sale and all proceeds will be donated to the Free Indiana Library.
This multifaceted project is the result of Massey and Derry's interest in developing and implementing effective strategies for integrating undergraduate research experiences into art and design programs.
The students participating in 'Common Goods' each make an original creative contribution to the project and receive an actual presentation of their work, providing students with an experience that extends beyond the classroom. Although each participant creates their own work of art, the project requires collaboration with their peers as well as with their teachers and the community.
Common Goods exposes IUP students to new trends in participatory public art and engages students in real-world professional development opportunities such as grant writing, proposal development, and outreach. from the public, Massey and Derry said.
The first "Common Goods" pop-up store took place in November 2020 in downtown Indiana. The funds raised during the 2020 event were donated to the IUP Student Aid Fund (originally the Emergency Response Fund), to help IUP students financially affected by the coronavirus pandemic.
The Common Goods Project continues Massey and Derry's efforts to make art more accessible by involving community members in the production and exhibition of public projects.
In 2019, the duo collaborated to create Sculpture Support System, designed to provide a deeper work experience for highly motivated students through social practice projects that engage community members in a range of artistic creation processes.
As part of the Sculpture Support System, in September 2020, Massey and Derry and their students presented "Traffic Island Oasis," turning a traffic island on Oakland Avenue in Indiana into an island oasis.
Other projects in the Sculpture Support System include "The Community Quilt" and "The Monument Project".