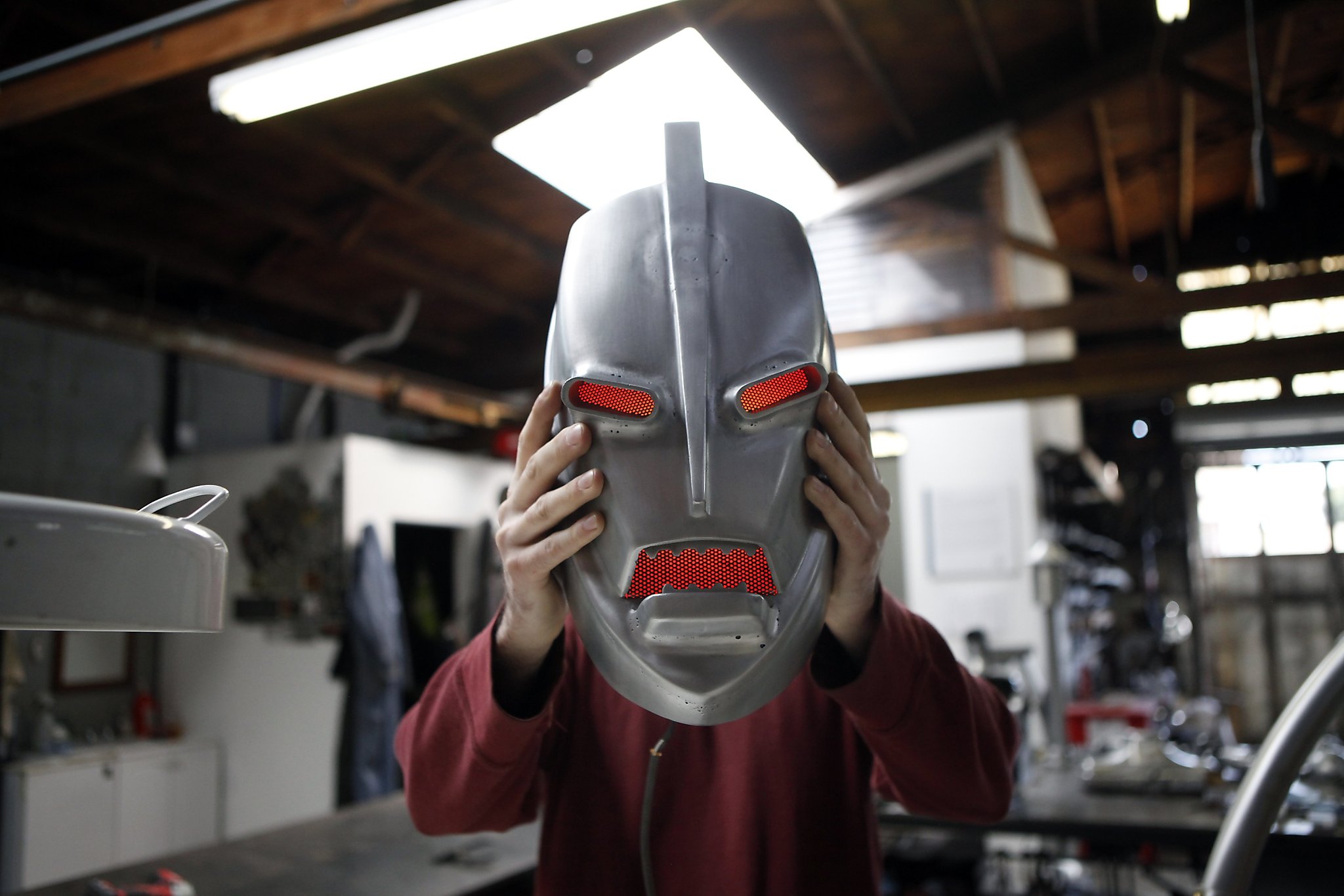 Nemo Gould explores the depths of the imagination to create kinetic art
Nemo Gould's sculptures do not stand still. They wriggle. They are buzzing. They blink their eyes. They grab their weapons.
Inside Lost & Foundry, a graffiti-covered collective home to a dozen kinetic sculptors in West Oakland, Gould plucks pieces from his collection of dumps up to the ceiling to create interactive robots, sea creatures and inspired insects. monster movies from his childhood.