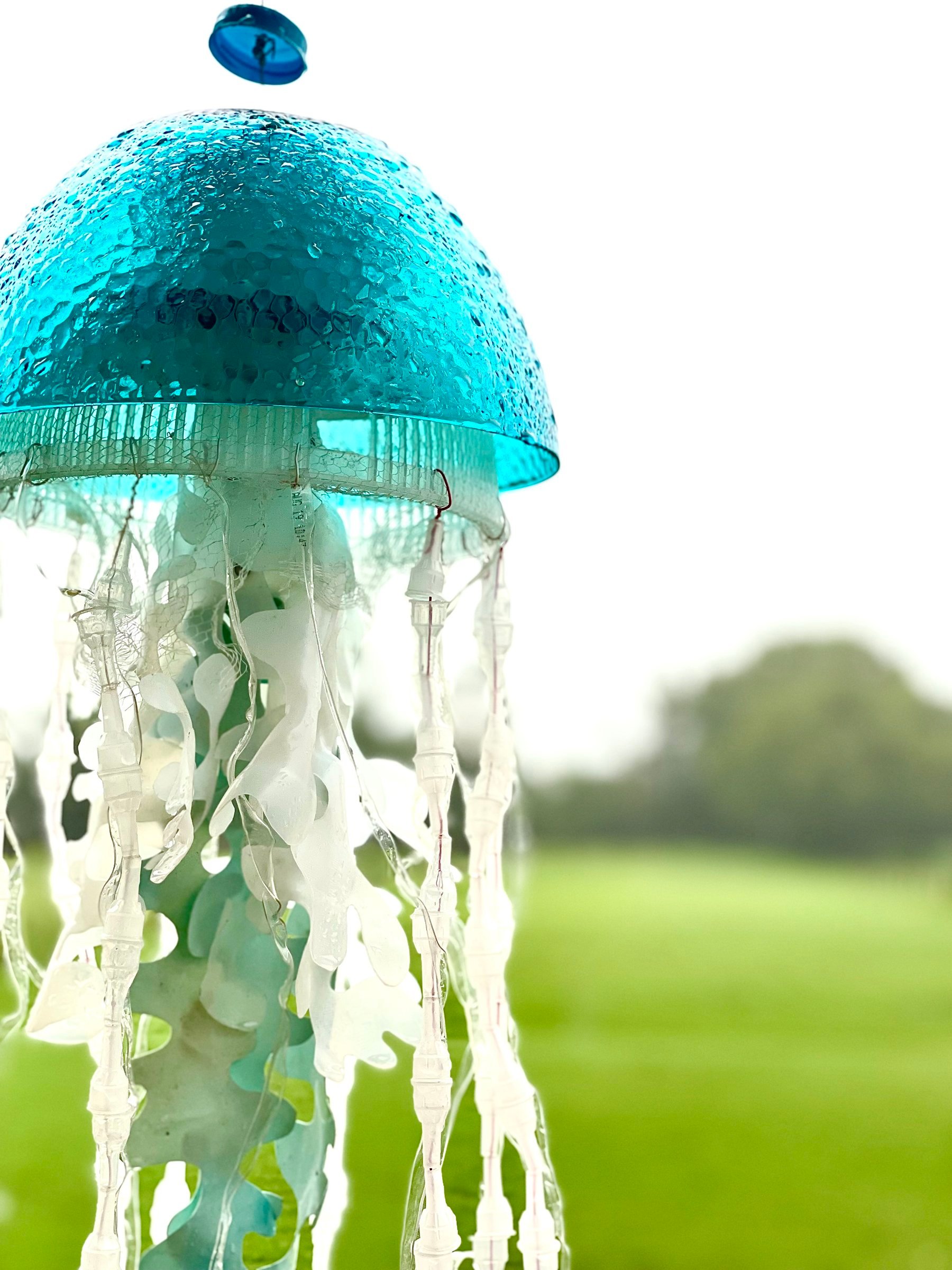 Sculpture distilled at Husk – L'Echo
The inaugural outdoor exhibition, Sculpture Distilled, opens this week at Husk Farm Distillery and promises an opportunity to get up close and personal with the work of nine contemporary artists from the Northern Rivers and Gold Coast regions.
The exhibition will run for six weeks until June 12 and will be part of the Murwillumbah Arts Trail.
Stroll through the beautiful gardens, glass in hand, while discovering these superb sculptures. Located in the Ultimate Outdoor Gallery, you can explore the mediums from which these works are made up close, including steel, stone, plastic, ceramics and natural fibers.
Let nature add to this truly immersive experience as you imagine what inspired the nine artists to create their works while adding your own interpretation.
Sculpture Distilled is an exhibition of contemporary outdoor sculpture curated by Annie Long that tackles a range of themes. Daniel Clemmett explores the theme of 'development' in his large-scale beaten metal tricycle; Mealie Batchelor's reef facility examines the impact of plastics on the environment; while Rae Saheli captured the kinetic energy of gunfire in his aluminum cylinders.
Reflecting on Australian wildlife, John Walters created a magnificent host of wallabies; Christina Khumari tackles the theme of "time", and Wendy Johnson uses natural fibers to comment on the state of the environment. Annie Long considers our adaptability in current times; Marie France Rose contemplates immobility and Damien Lucas seeks beauty and simplicity in his abstract forms.
Connect with all of these works at Husk Farm Distillery in Tumbulgum, Wednesday through Sunday, May 4 through June 12, from 11 a.m. Table reservations are essential on weekends and holiday periods. You can combine your carving experience with a cocktail, snacks, and a tour of the distillery.
Interviews with artists | Saturday May 28 | 4pm–6pm | Free | As part of the Murwillumbah Arts Trail, artists will be with their work from 4-5pm, followed by a Q&A panel to discuss the value of public art, the artists' inspiration and the process.
Husk Distillery: 1152 Dulguigan Rd, North Tumbulgum, NSW 2490. PH (02) 6675 9149
huskdistillers.com