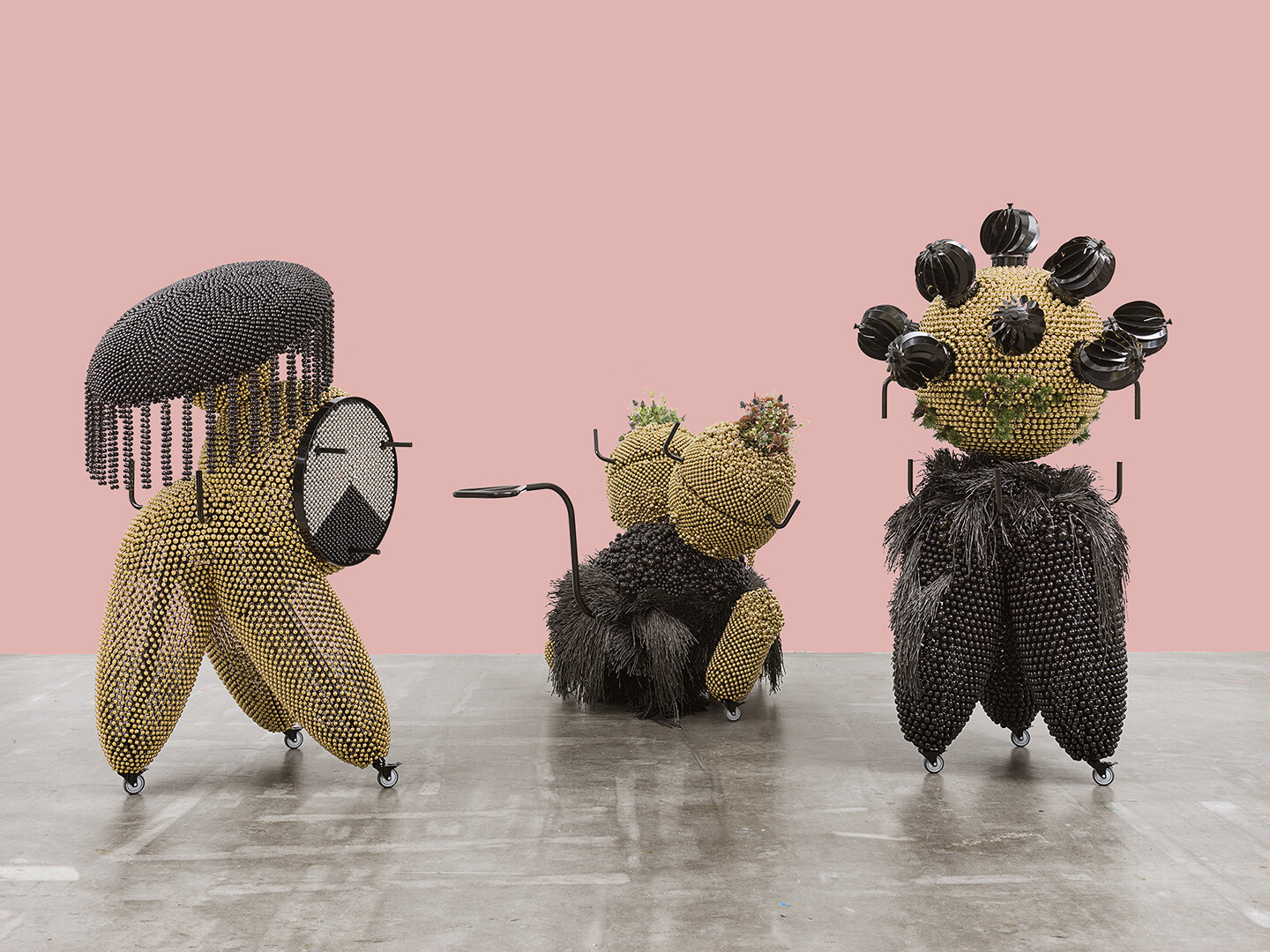 The Paradox of Stillness: Art, Object and Performance – Announcements
Walker Art Center

725 Place Vineland

Minneapolis, MN 55403
United States
Hours:
Thursday 11 am-9pm,
Friday – Saturday 11 am – 8 pm
T +1 612 375 7600
Twitter / Facebook / Instagram
Presenting works from the beginning of the 20th century to the present day, The paradox of stillness: art, object and performance examines the notion of stillness as both a performative and a visual gesture. This major exhibition curated by Walker features works from an international roster of artists testing the boundaries between stillness and movement, mortality and vitality, still life and the living image.
Stillness and permanence are common qualities of painting and sculpture. Consider, for example, the frozen gestures of a historical painting, the timelessness of a still life, or the inflexible figure in bronze or marble. Translating these traditional mediums into action, artists use performance to study the interaction between the still image and the living body.
The paradox of stillness presents more than 100 works by some sixty artists, including up to 15 live performances activated in the Walker's galleries or in public spaces at intervals throughout the presentation. The works on display range from art based on objects and images that subtly come to life or move out of frame to actions staged by live artists that unfold slowly or reappear in unexpected ways. Throughout the exhibition, puppets and automatons dance in space, while lighted candles and rotten fruits mark the passage of time.
The presentation features works by Marina Abramović, Francesco Arena, Vanessa Beecroft, Larry Bell, Robert Breer, Trisha Brown, Pier Paolo Calzolari, Elliot Caplan, Paul Chan, Merce Cunningham, Giorgio de Chirico, Fortunato Depero, Lara Favaretto, T. Lux Feininger, Urs Fischer, Simone Forti, Gilbert & George, Felix Gonzalez-Torres, Anthea Hamilton, David Hammons, Philip Haas, Maria Hassabi, Pierre Huyghe, Anne Imhof, Joan Jonas, Yves Klein, Paul Kos, David Lamelas, Fernand Léger, Goshka Macuga, Maruja Mallo, Piero Manzoni, Fabio Mauri, Robert Morris, Dudley Murphy, Senga Nengudi, Paulina Olowska, Roman Ondak, Dennis Oppenheim, Pier Paolo Pasolini, Michelangelo Pistoletto, Pope.L, Charles Ray, Pietro Roccasalva, Anri Sala, Xanti Schawinsky, Oskar Schlemmer, Kurt Schmidt, Cindy Sherman, Roman Signer, Laurie Simmons, Avery Singer, Cally Spooner, Sophie Taeuber-Arp, Franco Vaccari, Franz Erhard Walther, Franz West, Jordan Wolfson and Haegue Yang.
The exhibition is accompanied by the most complete publication to date on this subject, with contributions from Vincenzo de Bellis and Jadine Collingwood, Walker Art Center; Manuel Cirauqui, Guggenheim Bilbao; Hendrik Folkerts, Art Institute of Chicago; Emma Lavigne, Palais de Tokyo, Paris; and Catherine Wood, Tate Modern, London. Produced by The Walker, the catalog includes more than 400 illustrations, ranging from spectacular color images to rare archival documents.
As part of the museum's security protocols, all performers will wear masks and other personal protective items. Face covers or masks are also required for visitors during this time.
Curators: Vincenzo de Bellis, Curator and Associate Director of Programs, Visual Arts; with Jadine Collingwood, Former Curatorial Assistant, Visual Arts; and William Hernández Luege, curator, Visual arts
The paradox of stillness: art, object and performance is organized by the Walker Art Center. Major support is provided by the Andy Warhol Foundation for the Visual Arts.
Additional support is provided by the Edward R. Bazinet Charitable Foundation, Ellen and Jan Breyer, Carlo Bronzini Vender, James Cahn and Jeremiah Collatz, Stephanie and Reilly Dillon, Steve and Kathy Kloves, the David and Leni Moore Family Foundation, Donna and Jim Pohlad, Seda North America and Susan and Rob White.
The presentations of works by Vanessa Beecroft, Pier Paolo Calzolari, Lara Favaretto and Pietro Roccasalva are supported by Q-INTERNATIONAL, Fondazione La Quadriennale di Roma.